It may seem that decorating a small bathroom is problematic. Nothing more misleading! There are several proven ways that will make this room very functional and comfortable to use. The most important thing is to think carefully about all the elements of the equipment. What are the possibilities?
First of all, you need to take into account whether there will be a window in the bathroom. And if so, then what size and shape it has. This aspect affects the brightness that prevails in the room. If your bathroom does not have a window, opt for elegant and large tiles that reflect light. The best option are those with subdued colors, namely white or a soft shade of gray. Very light pink will also work. By using such a color scheme, the interior will seem spacious. "Flashy", dark tiles or furniture, will cause the effect of overwhelming and even more reduce the bathroom. Avoid contrasting tiles with clear graphic embellishments. Floor and walls can be in different compositions, but remember to keep the right proportions.
What to do with the furniture?
A small bathroom poses the challenge of choosing the right furniture. As for their color – necessarily bet on white. Remember that a small interior is also a small space to move. Therefore, in order to increase the comfort of using the bathroom, try to install the furniture on the walls if possible. Alternatively, make sure that they are placed evenly along the walls. This solution will make the bathroom look modern, neat and also optically larger.
Regardless of how many people will use it, it is important to plan places for storing various items, such as towels, cleaning products, cosmetics. Therefore, it is better to design the installation of overhead cabinets with many shelves. If you prefer standing furniture, make sure to choose models with as many drawers as possible, in which you can set various types of organizers needed, for example, to segregate cosmetics.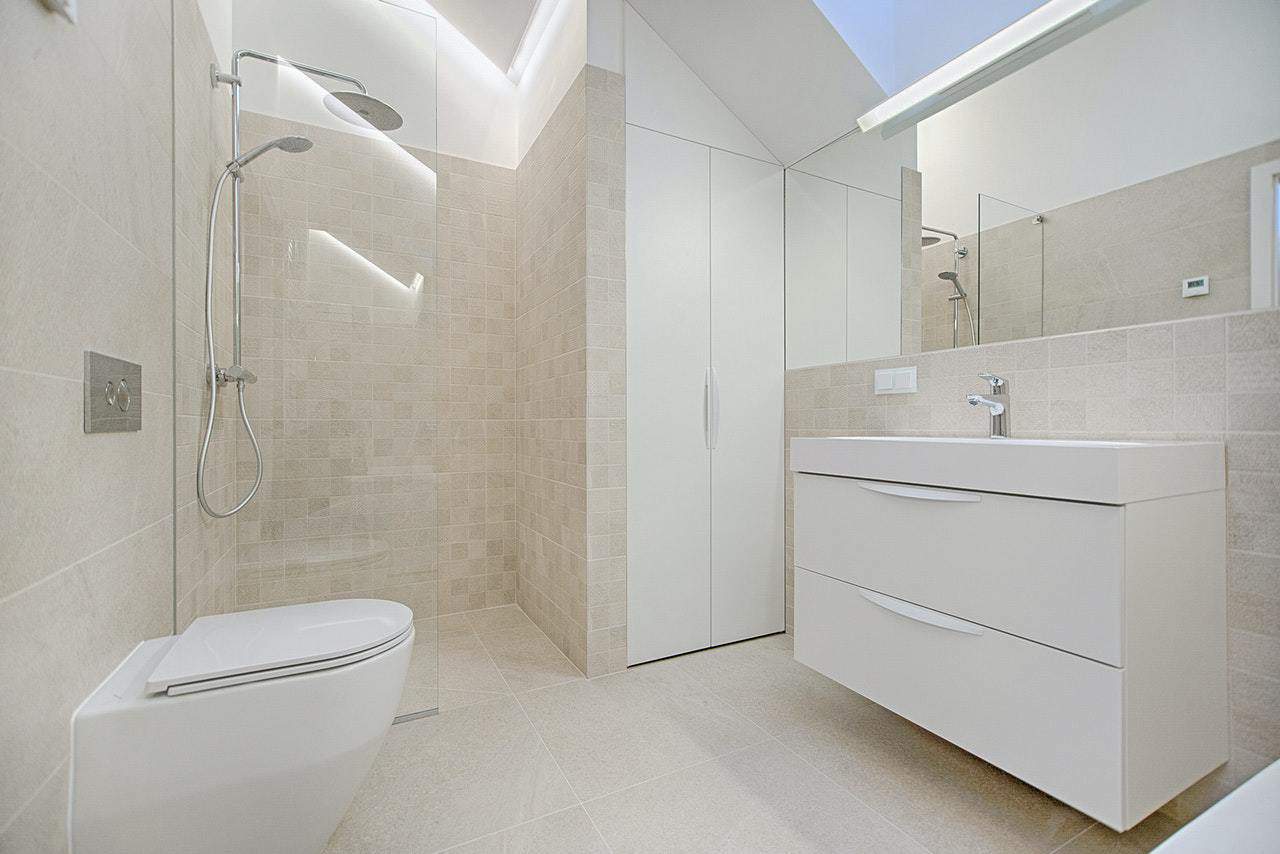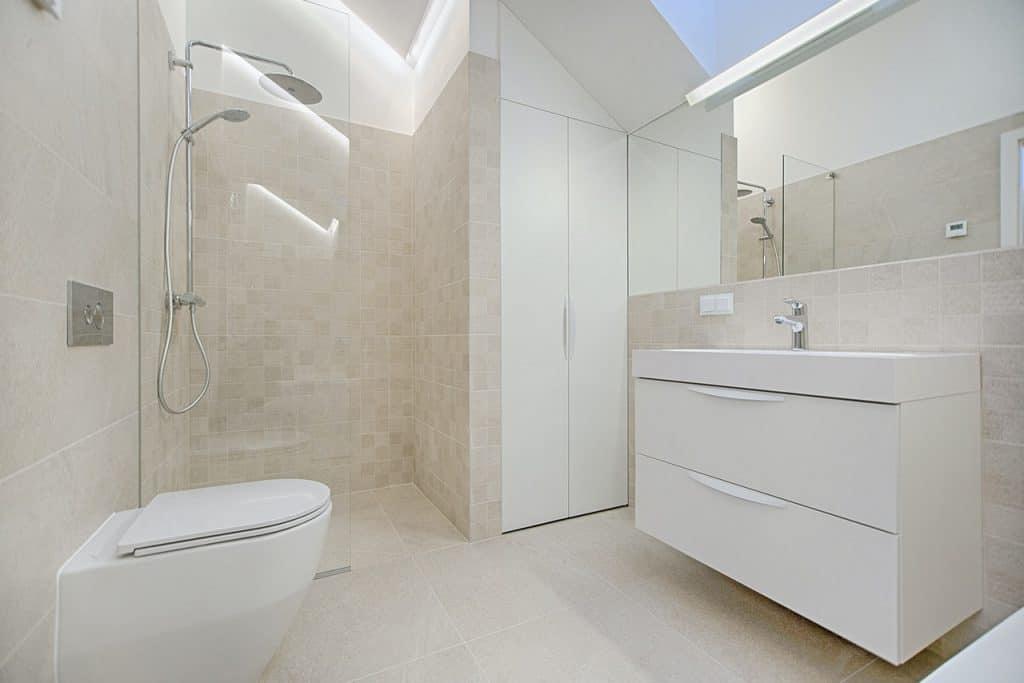 Bathroom fixture ideas
Sanitaryfixtures are another element that must be carefully planned. In the case of a washbasin and toilet, suspended models will work best. You can also opt for a countertop sink with cabinets underneath. Also consider how the pipes are positioned to help you find the right place to mount your toilet, shower or basin, and to make it easier to choose models.
If you love baths in the bathtub, and the square footage of the bathroom does not allow you to install it, choose a bathtub with a shower panel. They are not as large as classic bathtubs, but are distinguished by an interesting design. This is also a good solution for families with children. An alternative solution is to install a small, but deep bathtub. In order to gain the impression of spaciousness, it is good to install a walk-in shower with a linear drainage system in the bathroom.
Light and shine
What no small bathroom can do without are mirrors. There should be as many of them as possible and they must be in a large size. Add metallic or other shiny elements that reflect light – this trick will make the bathroom optically bigger and more cozy.
Lamps should give diffused and white light. This is an important aspect especially in case of bathrooms without windows. An interesting and modern solution may be the use of led strips. It is also worth to plan the location of plafond – it is important that the source of light is located as high as possible.
The power of accessories
And finally the accessories. Elegant soap dish and sophisticated towel hangers will certainly come in handy. If you have the possibility, hang an interesting poster or a picture in your bathroom – it will certainly add even more cosiness to the room. If you care about colors, choose accessories in light mint color. It will break the subdued white.
Photo: Karolina Grabowska/Pexels