A car seat protects your child in the event of an accident and keeps them stable during sharp turns or harsh braking. Buying a car seat is an activity that you should certainly give time and attention to.
Selection criteria
The main criteria when buying a child seat is the child's weight and height, not his age. There are no car seats for three year olds – there are seats for children from 15 kg and up, and that's how much a two year old or a four year old can weigh.
The car seat must be ECE R44 or R-129 (i-Size) certified. To find out if it has it, look for the marking on the seat casing – it is that distinctive orange label indicating the version of the standard, the age group and with a large letter "E" in a circle.
When buying a car seat, it's also a good idea to pay attention to the results in crash tests. They give you an idea of how well this or that model meets its main purpose – to protect your child in the event of a car accident.
Infant seats
According to the new safety standard R-129 (i-Size), children up to the age of 15 months should travel rearward-facing in group 0+ infant carriers or group 0+/1 infant car seats. Group 0+ infant carriers allow children to be carried in a reclined position, but they are quite uncomfortable – heavy, bulky and at a fairly high price, suitable for use for about six months. Group 0+ car seats with appropriately extended headrest and infant filling insert allow to transport children in almost reclined position.
Most car seats have a rounded base to allow your baby to rock gently, and a reclining handle that serves as a lock between the seat and the back of the car seat. Some car seats can be mounted on an ISOFIX base. If your car is not equipped with ISOFIX attachments, nothing lost – you can always buy the base separately. The ISOFIX system consists of two metal attachments fastened directly to the vehicle frame between the backrest and seat of the rear seat or front seat. When clipped into the ISOFIX attachments, the carriers are stable and firmly fastened to the body of the car.
When an infant is between 10 and 12 months old, infant carriers must be replaced with a seat from the next group. How can I tell if my child has grown out of them? If the top of your child's head begins to protrude above the upper edge of the backrest, it is high time to buy a new seat.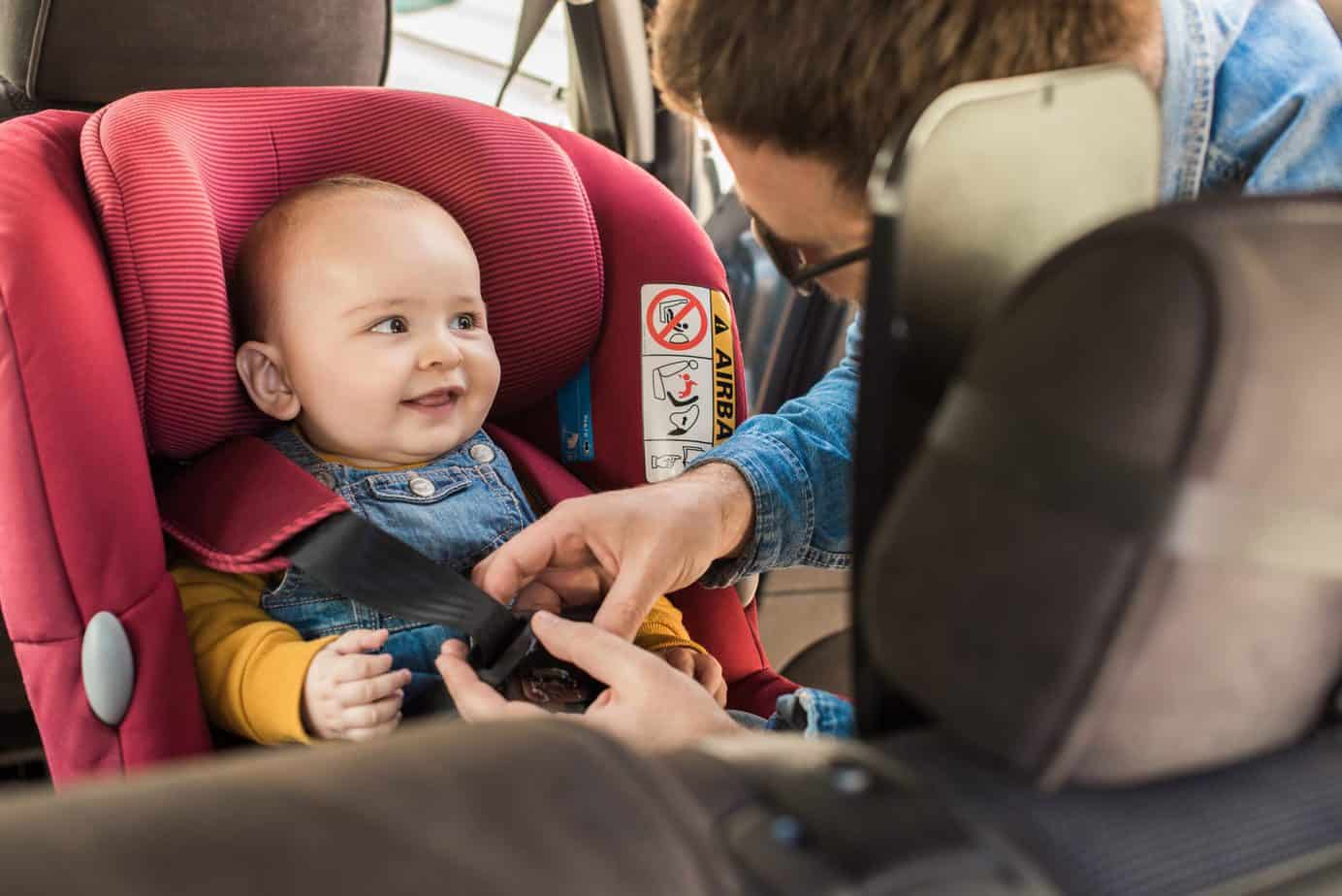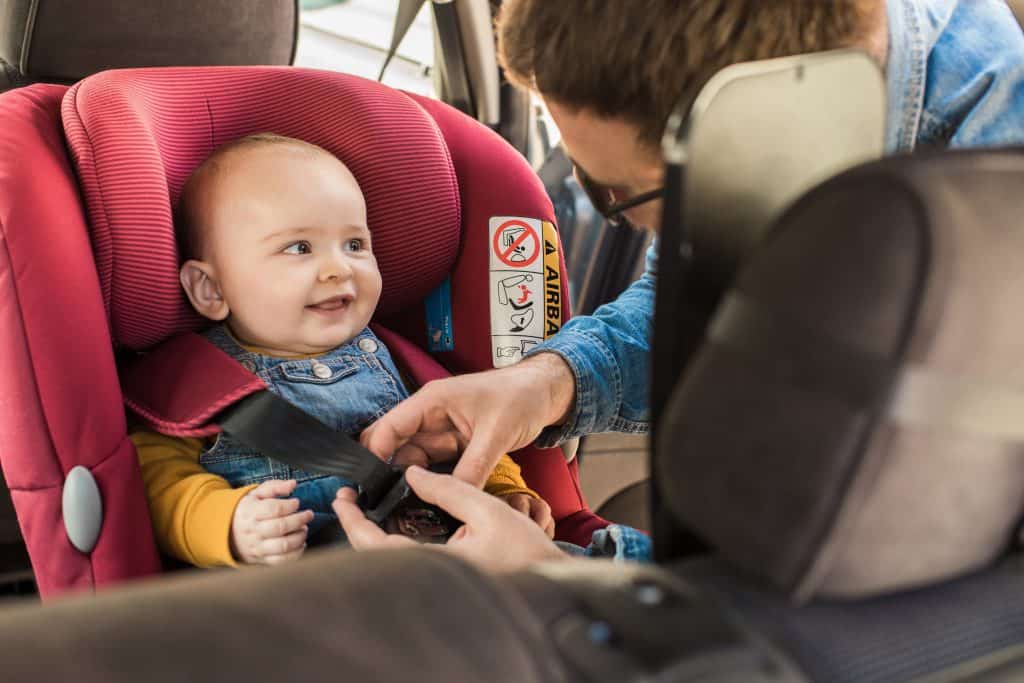 Child safety seats for children over one year
Around your child's first birthday is the time when it is time to upgrade to a group 1 or universal group 1/2/3 car seat.
It is best to choose a model with an extended headrest and five-point interior belts. Regardless of the fact that all group 1 car seats are designed for children weighing up to 18 kg and up to 105 cm tall, they can differ significantly in their dimensions. If your child is taller or lighter than his peers, this must be taken into consideration when buying the seat.
The internal harness covers should not be hard, so as not to irritate your child's delicate neck. It will also not be superfluous to check the stability of the seat's attachment if it is installed with standard seat belts. If the harness straps come out of the backrest below your child's shoulders, and your child weighs over 15 kg, this is a sign that he should be moved to a seat of the next group. A child weighing over 18 kg should not be buckled up with internal harnesses – they are not designed for such a weight.
Seats for children over 3 years of age
Children weighing over 15 kg and over 100 cm tall are transported in group 2 and 3 child safety seats, and secured with standard seat belts. The design of these child car seats allows for proper positioning of the transverse strap of the seat belt and height adjustment of the headrest. Some models have the possibility to adjust not only the height of the headrest, but also the width of the shoulders. It is good to choose car seats with a side protection system. This system absorbs the forces resulting from a side collision, which can save a child's life.
In accordance with Polish regulations, children under 12 years of age must use a child safety seat when travelling by car. However, all car seats are designed for children up to 135-150 cm tall. If the child is not yet 12 years old, and has outgrown the car seat, it is recommended to buy a car booster seat. It can be used by children weighing over 22 kg and taller than 120 cm.
Be sure to read the instructions and learn how to use the car seat correctly, because even the most expensive and safest model will not help if it is incorrectly installed and the child is incorrectly fastened with the seat belt.
Main Photo: ondrooo/Adobe Stock