There are many accessories that will definitely make cleaning easier for you and they don't have to be specialized, expensive equipment. Often in our homes there are not even the most basic products, and it is thanks to them that we will remove most of the dirt.
Gloves
We never clean without rubber gloves. They provide a barrier between you and the surfaces you are cleaning. This includes not only caustic chemicals, but also dirt and other contaminants. With your hands protected, you can continue scrubbing without worrying about irritated skin on your hands. A proven cleaning accessory manufacturer will provide comfortable and durable gloves.
All-purpose cleaner
The main advantage of an all-purpose cleaner is that it provides great results on many surfaces. This makes it an invaluable product to have on hand when cleaning in different rooms.
It's great for things like kitchen and bathroom countertops. We prefer the spray version for ease, but you can also choose a diluted concentrated solution.
Glass and Mirror Cleaner
Glass and mirrors are easy to clean, provided you have the right product on hand. A good glass and mirror cleaner will remove dirt and marks without leaving streaks or smudges.
You can make your own by mixing 1/2 cup isopropyl alcohol, 1/3 cup vinegar, water and a few drops of essential oils in a spray bottle.
Disinfectants
For germ-filled areas, nothing will be as good as disinfectants, which are designed to kill bacteria, preventing illnesses among your family.
Always have a disinfectant at home to clean kitchen surfaces where you cut meat and other produce and in the toilet, where bacteria often accumulate.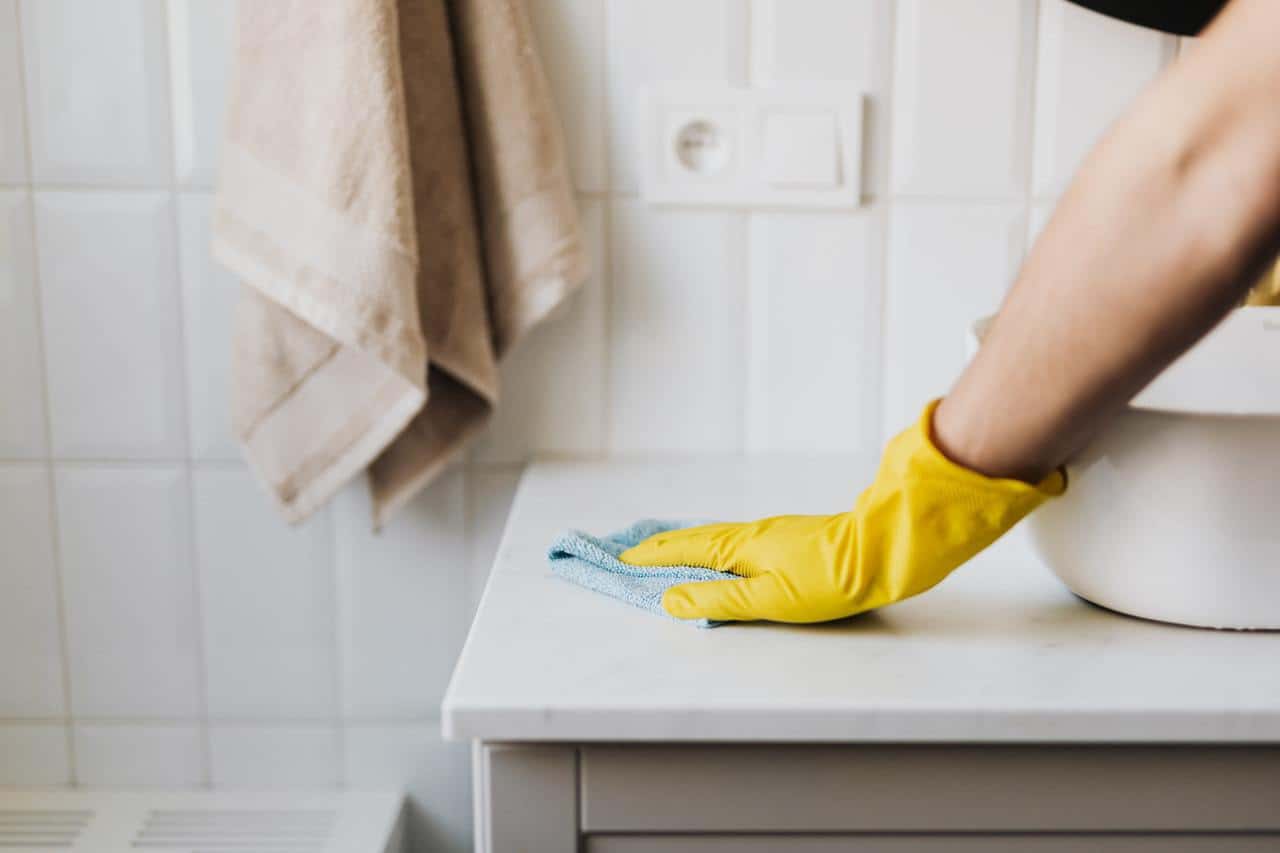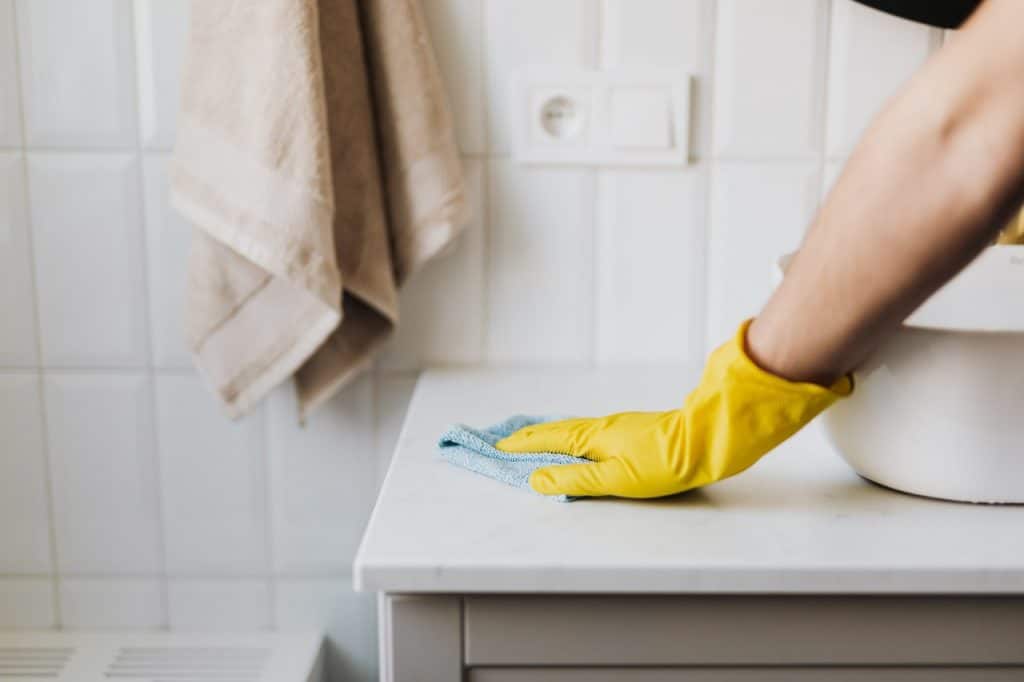 Scale removal
Don't spend hours scrubbing off limescale when a product can do it for you. Modern descalers are extremely effective and a must-have in any home cleaning kit. Spray areas in the shower, around faucets and drain boards, leaving the solution on for a few minutes.
You can also cut a lemon in half and rub it into the stained surfaces. Let the juice sit for 30 minutes before wiping clean.
Dishwashing liquid
Combined with the rough side of a sponge, dishwashing liquid is all you need to remove dirt and grime around your sink, shower tiles and more. Just scrub away as you scrub the smooth surfaces.
Bleach
Another product that no cleaning kit should be without is bleach (or hydrogen peroxide). Due to its highly abrasive nature, it is not recommended for daily use, but it is extremely useful for some common cleaning tasks.
One of these is cleaning the grout between tiles. The results are truly amazing, which proves why bleach is an essential product to have on hand.
Cleaning cloths
These are ideal to use along with all-purpose cleaners or disinfectants to wipe down bathroom cabinets, kitchen countertops, the outside of the tub and more.
Clean them periodically, otherwise they will spread germs and dirt, making cleaning difficult.
Microfiber cloths
In addition to cleaning cloths, it is also recommended to stock your cleaning kit with microfiber cloths.
Microfiber is extremely effective at picking up dust and other debris, making these cloths useful for vacuuming. Additionally, the fibers are much thinner than cotton fibers, allowing them to penetrate deeper into crevices while providing extra abrasion to remove marks and dirt buildup.
Cleaning wipes
Some jobs, such as cleaning the toilet seat and other dirty surfaces, are most easily done with cleaning wipes. Their single use reduces the risk of transmitting germs, and they also allow you to pick up dirt, such as hair and dust, and throw it right in the trash.
Cleaning wipes have a big impact on the environment, so use them sparingly. Never flush them down the toilet, even if the package says they are flushable.
Photo Karolina Grabowska/Pexels