The living room is the most difficult room in the entire house to furnish. It must be functional, practical, but also beautiful and stylish. In the world of interior decorating there are interesting solutions that allow you to decorate the living room in a fashionable, but also useful way. See interesting ways to arrange the living room.
White as a background for colors
In new, freshly built or bought from a developer houses or apartments after entering the interior, we are struck by the white walls. Often freshly squeezed plaster mortar can not be painted, because the paint on them will not last for about two future years. Therefore, the most economical solution is to paint the walls white. White paint is cheap and it doesn't show the damage to the plaster as much. For people who have invested all their savings into buying a house, painting the walls with expensive paint in beautiful colors that will need constant touch-ups is simply not an option.
White walls don't have to be associated with hospital or office coldness at all. White in the house can be warmed and tamed thanks to colorful accessories and furniture in the living room. A honey-colored sofa with many pillows in various shades will dominate the color of the entire room to such an extent that you will no longer notice the white. Textile accessories always give the living room a homely warmth and family atmosphere.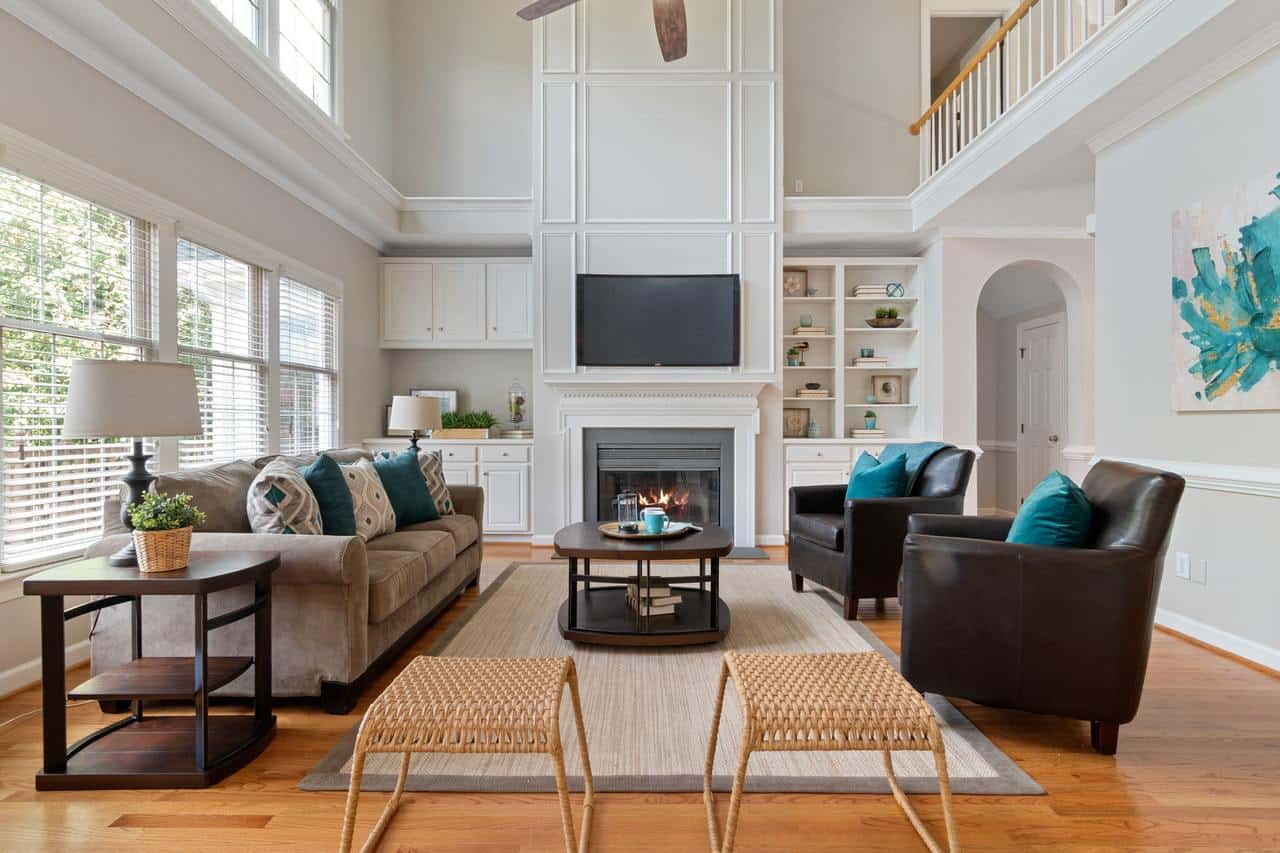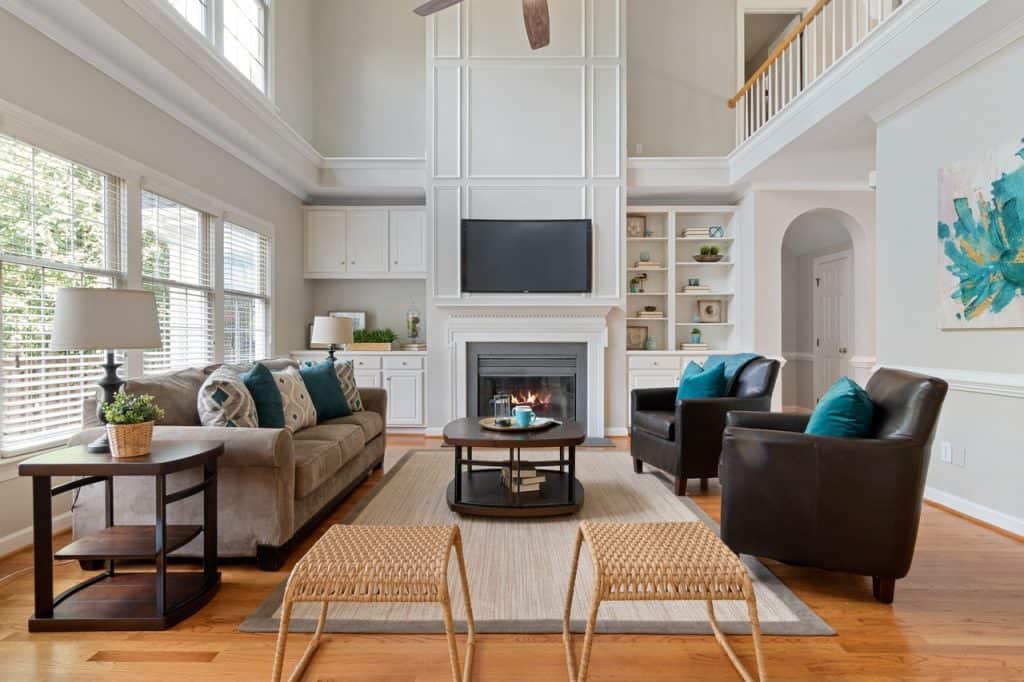 Interior minimalism as another way to go white
Another solution to the problem of white in the living room is to use it to arrange the interior in a minimalist style. Minimalism is a big trend lately. In this particular style of interior design, white is the basis, so you already have this element ensured. A certain style of furniture is also necessary to create a minimalist living room. If you don't want to commit to minimalism for many years, don't worry, Hugle furniture will work great as an element of minimalist living room, but thanks to its simplicity and versatility, it will also find its place in any other style, for example industrial or Scandinavian. Minimalist interior can be softened a bit by hanging lights in the living room. They will give the whole room a unique atmosphere, and the effect during the day will be intensified by installing https://rolety24.net/ roller blinds.
Furniture sets from the same collection
Choosing a set of furniture for the living room is a very practical and quick solution. Thanks to buying a ready-made furniture set, you do not have to bother with searching for different pieces of furniture that will match the decor of the room and each other. If you are looking for a quick way to furnish your living room in a coherent way, the collections from tcmeble.pl will be a hit! Furniture sets do not have to be boring and monotonous at all, currently designed with diversity and uniqueness in mind. It is also a financially attractive solution, because purchasing an entire collection of furniture is cheaper than individual models from different sets
Wallpaper and murals
If you absolutely can't stand white on the walls, a better solution than painting is to put wallpaper or wall murals on the walls. A patterned wallpaper on one of the walls will be a fantastic background for a simple and clear interior design. It is advisable to consult someone experienced in the field of renovation and finishing works to decide whether it is worth taping the walls. On plaster that is too fresh, the mortar may drink too much wallpaper glue, which will make the wallpaper peel off and slide off the wall
Arranging a living room, which is the most representative room in the whole house, is quite a challenge, especially when we do not use the services of a professional decorator. However, there are a few simple tricks that will allow you to decorate your living room in a quick and easy way so that it is both effective and cozy.
Photo: Jason Boyd/Pexels