The editorial office is not responsible for the content of the article and the personal views of the author.
Antiperspirants reduce sweating, protect against wet patches on clothes and unpleasant odour. We reach for them every day, wanting to provide ourselves with a long-lasting feeling of freshness. But do we ever think about the composition of the cosmetics we apply to our skin? Some products may contain irritating substances and ingredients potentially harmful to health. What are the healthiest antiperspirants?
Antiperspirants without aluminum
According to opponents of antiperspirants with aluminum salts, the use of these products can lead to the development of dangerous diseases such as breast cancer. Aluminum chloride and parabens present in the composition of some cosmetics are supposed to affect the action of estrogen, the hormone responsible for the growth of breast cancer cells. In addition, scientists are increasingly linking the presence of aluminum in antiperspirants to the development of Alzheimer's disease. Aluminum is deposited in the brain. This information has been confirmed by numerous autopsies. Aluminum deposits have been found in the brains of people with Alzheimer's disease. Moreover, aluminum can damage the reproductive and immune systems
Although there is no conclusive evidence of a link between the use of cosmetics with aluminum salts and the development of serious diseases, some people have stopped using such products. In addition, more and more manufacturers are developing aluminum-free antiperspirants. The advantage of such cosmetics is that they often have a simple composition without parabens and many artificial additives, so their use on the one hand avoids the application of aluminum salts on the skin, and on the other hand, also protects against exposure to other potentially harmful substances.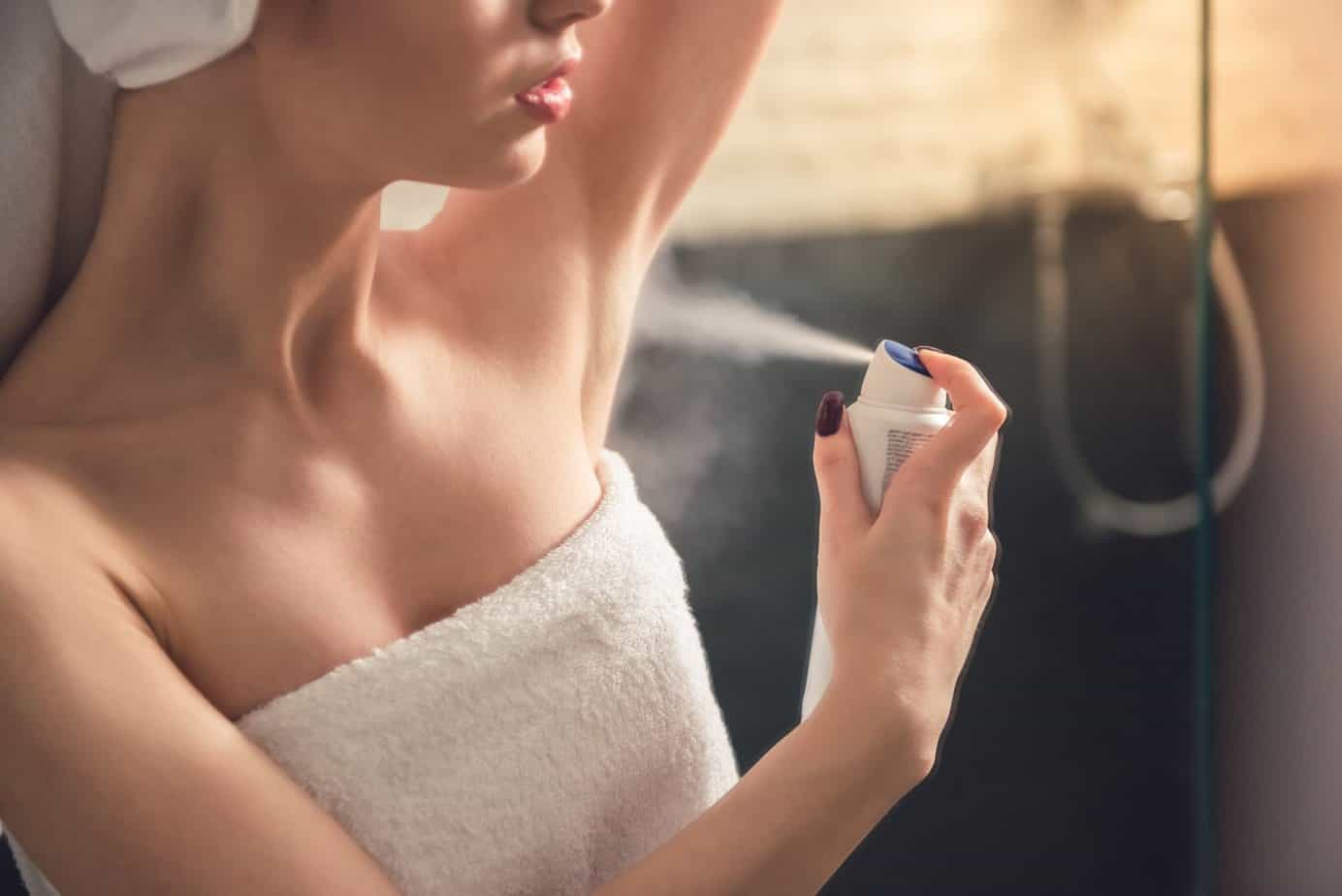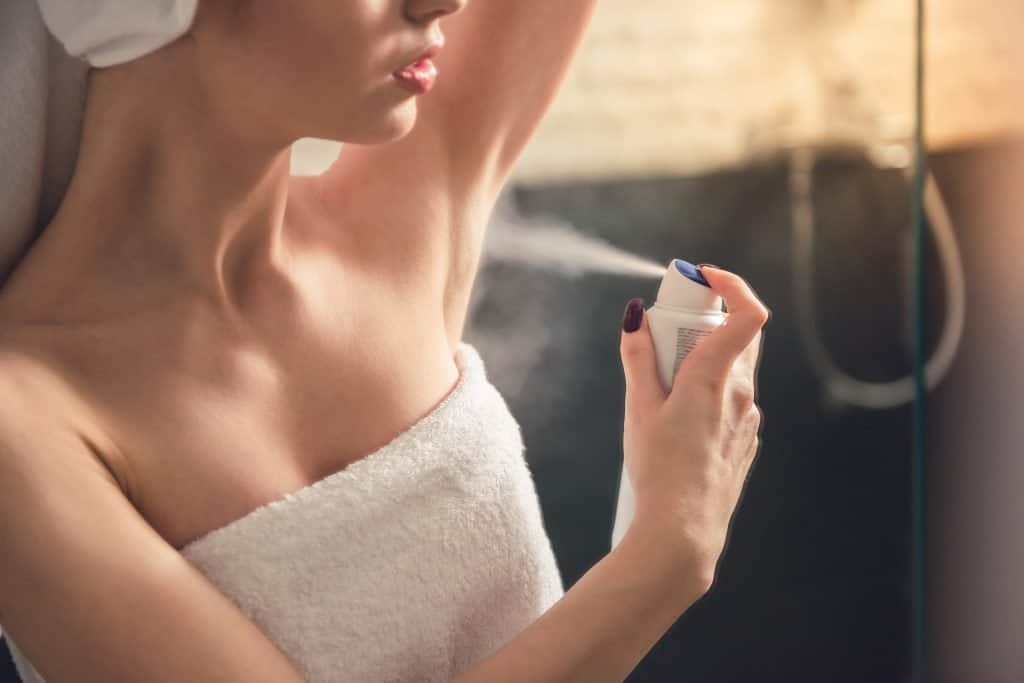 Natural antiperspirants
Recently, antiperspirants without alcohol, parabens, SLS, silicones and other artificial additives have become increasingly popular. These cosmetics are based on plant extracts, oils (e.g. coconut or tea tree), clays and baking soda. Thanks to their simple composition, they do not irritate even very sensitive skin. They can also be successfully used after depilation. Natural antiperspirants and deodorants are usually in the form of a cream, stick or ball. They reduce perspiration and give the skin a pleasant, delicate scent. They do not leave stains on clothing, and can be washed off with water
Natural antiperspirants and deodorants can be enriched with bamboo powder (with antibacterial silica) and skin conditioning substances. Their composition may include vitamins E and C, panthenol, shea butter, jojoba oil, aloe vera extract or ceramides. It is worth remembering that natural cosmetics will only partially reduce sweat secretion. For people who work out intensely, live under stress or complain about excessive sweating, they may not be enough
Alum, or antiperspirant crystal
Alum is a natural mountain mineral. It consists of potassium and aluminum salts that do not penetrate the skin but remain on the surface and reduce perspiration. Alum is odorless, hypoallergenic and acts as a bactericide. It inhibits the growth of microorganisms responsible for the unpleasant smell of sweat. Alum also narrows the mouths of sweat glands. This reduces the production of sweat and helps prevent underarm wet patches. Natural, healthy antiperspirant is available in the form of a solid crystal that needs to be soaked in water before use, in spray or stick form
When buying sweat-blocking cosmetics, we are guided by their effectiveness, scent and method of application. Rarely, the composition of the product turns out to be the decisive factor for the purchase. However, when looking for healthy antiperspirants, it is necessary to compare their compositions. They should not contain alcohol, parabens, SLS and other artificial additives that can cause irritation. Aluminum is also a controversial ingredient. If you have doubts about its use, you can choose to buy cosmetics without aluminum salts – you will find them both in the offer of popular manufacturers, as well as niche brands creating antiperspirants and natural deodorants.
Photo Kalim/Adobe Stock