When decorating your bathroom, at some point you are faced with choosing a shower. If you are asking yourself how to choose one that will suit your needs while not exposing you to unnecessary costs, we have an article for you.
Small and big options
First of all, you need to think about how big a shower enclosure you would like to place in your bathroom – how much space you can spare for it. You have several options on offer, depending on the size of the unit.
The smallest models up to 0,8 m² are suitable for apartments of the bachelor type or in the Soviet style. Such models often do not have many amenities, you can choose between an open option, which does not have a roof, or closed, which is a kind of monoblock (this option includes walls, pallet and roof, and is often equipped with additional relaxation functions)
The open type you install against a wall or in a corner, the decisive advantage here is also the low cost and easy installation system. You can choose light sliding walls mounted on the floor or simple curtains or blinds, and if you want to place the cabin in a corner of the bathroom, put a single pane of milky glass with a small entrance.
In the case of a slightly larger bathroom, you can choose a medium-sized cabin with a surface area of up to 1.5 m², or be tempted by the hydrobox version, where manufacturers offer a combination of shower and bath. Such giants are usually equipped with a long list of amenities, ranging from the option of vertical and horizontal hydromassage, built-in aromatherapy, radio, player and mobile communication (this already in the most expensive models). In addition, such a cabin can serve as a Jacuzzi, steam sauna and Turkish bath.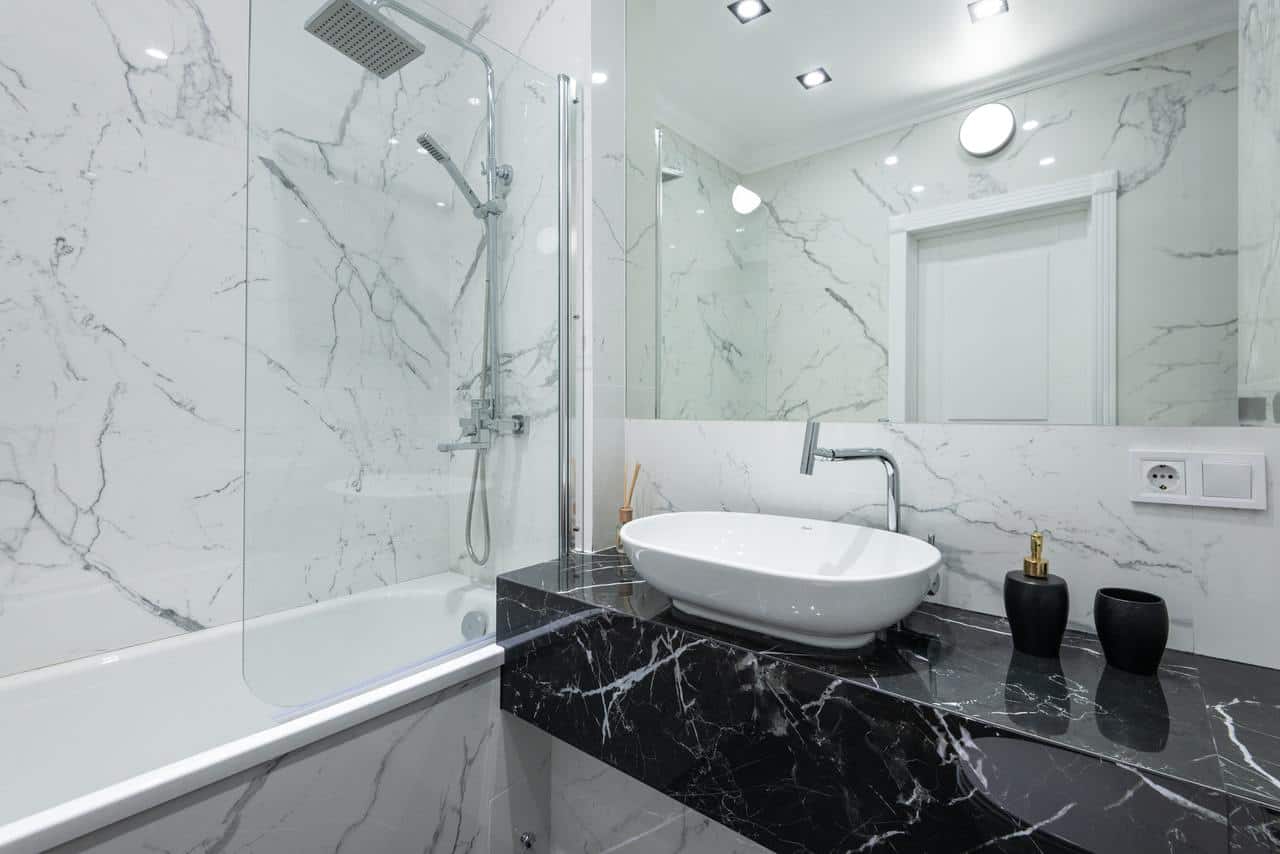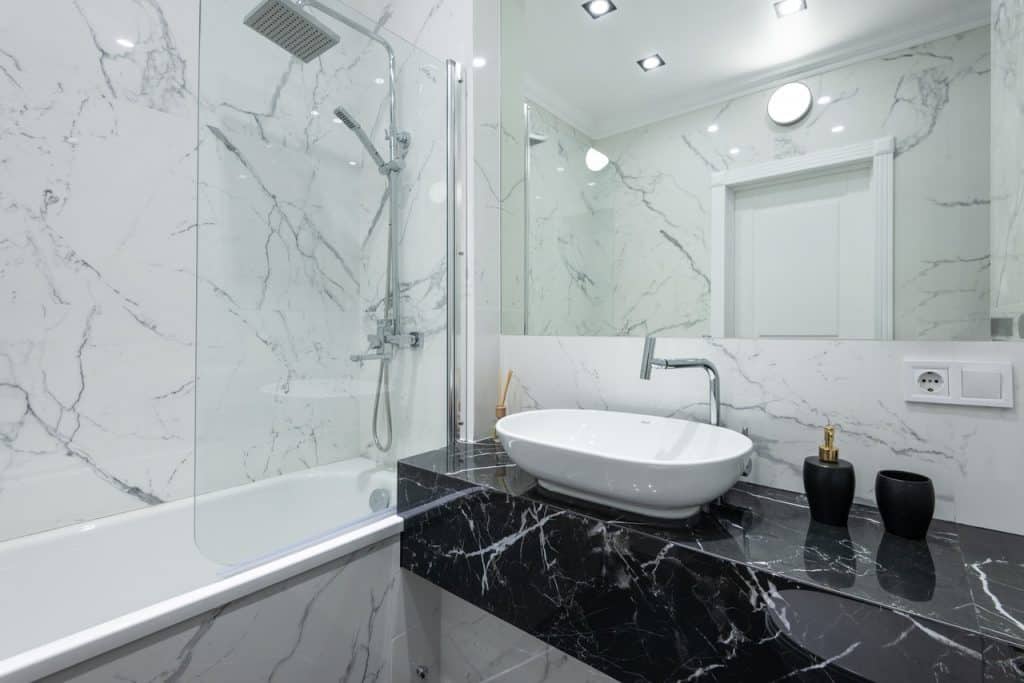 The pallet height of the cabin you choose is also an important point to consider. If you anticipate that you will need a shower for longer sittings or you dream of Japanese-style herbal baths, choose the highest option – the deepest models reach above 40-50 centimeters
The lower types, from 5 to 20 centimetres, work well in apartments with lower ceilings and in cottages where natural water drainage is provided.
If the bathroom is used by elderly or disabled people, consider leaving the large cubicle open, without an extra panel that could make it difficult to move around and expose such users to a slipping hazard.

Choose the right materials
The materials you use to compose your shower are not only important from an aesthetic standpoint, but also because of how they will perform in future wet conditions.
Acrylic
Choose the most popular acrylic palette if you're concerned about the practical benefits of use. Acrylic has non-slip properties, is pleasant to the touch, and is easy to maintain. However, keep in mind that it requires installation in a special frame that will brace it.
Steel and cast iron
Another option is pallets made of steel or cast iron. We especially recommend cast iron, which, while expensive, is very durable. It takes a long time to heat up, but it also gives off heat for a long time
Steel is also a durable material and quite inexpensive, but the enamel it is coated with will deteriorate after some time. Moreover, unlike cast iron, it is a material that heats up quickly and gives off heat quickly. To give the steel non-slip properties you can cover it with a polyurethane coating, which will also protect it from scratches and muffle the sound of falling water. So it is worth considering which option is best for you.
Premium option?
An interesting alternative is also – if we can afford it – a panel made of more exclusive materials. Ceramics will beautifully highlight your bathroom furnishings, it is presentable and dampens the sound of falling water well. Unfortunately, it is also delicate and should be handled with care
You can also consider a premium product such as artificial marble (durable and very easy to maintain) or wood (here choose an option with impregnation to protect the material from moisture). Both options will bring a large dose of elegance and will amaze your guests with their luxurious finish.
Safety first!

Remember that it is also important to ensure the safety of the shower. Panels made of heavier materials such as cast iron, marble and ceramic are more stable, but this can make delivery and subsequent installation more difficult.
On the other hand, acrylics that are light to install are quite slippery. If this is the case, still opt for a non-slip mat to help keep you out of dangerous situations.
Photo: Sidekix Media/Unsplash